Transport UK (United Kingdom)
We can offer express export service from Norway to the UK, only 1 day transit time.
Logistics in UK (United Kingdom)
Our connections in the UK have the local expertise needed to handle all assignments in a professional way. Even though Brexit has complicated the customs process, we solve this easily for you, with the right knowledge.
We do both LTL, FTL, and FCL. Collection of groupage and part load is not a problem either in Norway or in the UK.
Freight services in UK (United Kingdom)
Consignment goods, general cargo, special goods, temperature regulated goods, or ADR goods - we will find a solution fulfilling the requirement logistic to the UK
general cargo, LTL, LCLLess than Container Load
Less than container load. 1 TEU equals a 20 feet container; consignments with a weight limit up to 2500 kg freight calculation per consignment

part loads; consignments weighted from 2500 kg freight calculation per consignment and upwards

full truck or container, FTLFull Truck Load
Truck fully loaded with goods, FCLFull Container Load
Full container load

special goods

ADRDangerous Goods by Road (ADR)
Goods that can do harm to people or the environment goods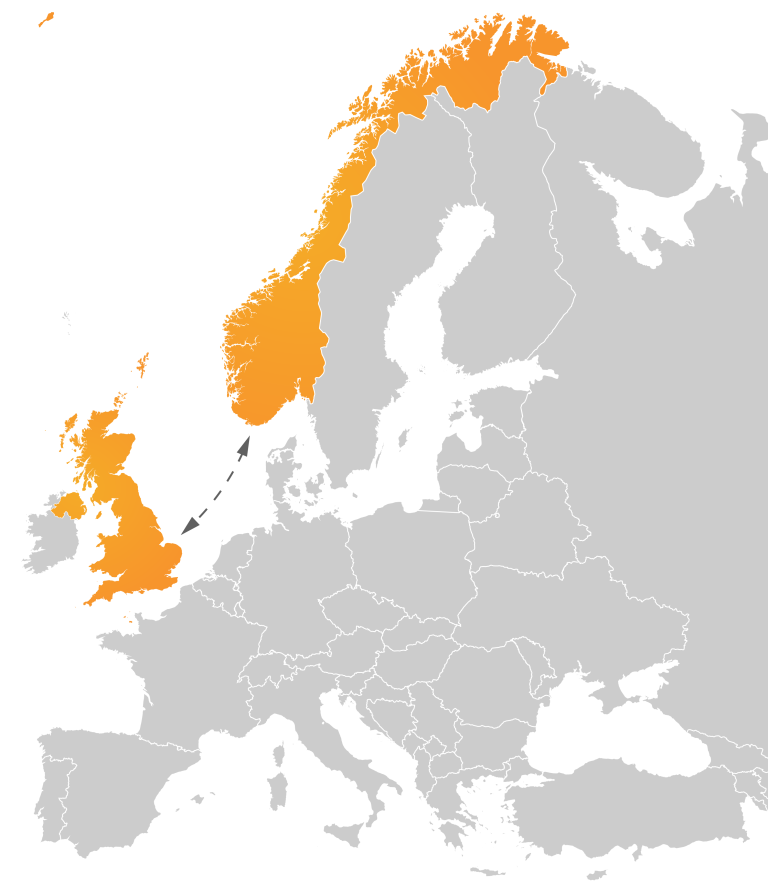 Freight services UK
Road freight
If it is urgent to get the goods home, we pick them up directly with one of our cars and drive straight to the recipient in Norway.
Sea freight
The most environmentally friendly mode of transport and extremely predictable from UK.
Air freight
If it is extra urgent, we arrange air freight for the shipment.
Multimodal
When there is no urgency, we can arrange environmentally friendly and affordable transport.
Transit times to the UK
Export from south/central Norway to the east of UK
FTL/FCL; 24 – 48 hrs,
LTL/Part loads; 48 hrs
Groupage; 72 – 96 hrs
Import from the UK to south/central Norway
FTL/LCL; 72 hrs
LTL/Part loads; 72 – 96 hrs, terminal/terminal
Groupage; 96 hrs
The UK has a challenging traffic situation, and orders must be booked well in advance of scheduled shipment.
General cargo
Distributed through our distribution terminal at Skedsmo. Here you will find transit times to different parts of Norway (in Norwegian)
Terminals
Distribution terminals in both Norway, Sweden and Denmark, with access to distribution networks.
Transport of various types of goods to / from the UK
groupage

part loads

industrial waste / waste

tiles, wood material

land, agricultural products

bulk material

special goods

refrigerated and frozen goods

ADRDangerous Goods by Road (ADR)
Goods that can do harm to people or the environment dangerous goods

less than full car, LTL, LCL

full truck or container, FTL, FCL
Additional services
labelling and packing

storage

automated storage and retrieval system

walking floor

custom clearance

logistics consultants

offshore and projects

EDIElectronic Data Interchange
Electronic Data Interchange between computer systems, Integrations
Customs in the UK
Comprehensive customs and tax regulations and time-consuming processes often make import and export demanding. We are specialised in customs management, with good customs procedures and help you with
general customs clearance

imported goods

exported goods

custom clearance documentation

cash and daily settlements

Brexit
Groupage, 0-2500 kg, UK
Consignments shipped as groupage will be picked up and delivered by drivers with local knowledge.

Part loads, + 2500 kg, UK
Direct delivery or via terminal
Customer service
The opening hours are different in the UK than in Norway as the time difference is 1 hour behind us in the UK. Most connections have opening hours from 09.00 to 17.00 (9 am. To 5 pm.) local UK time. Our dedicated employees supporting you by phone, mail, or chat.
UK (United Kingdom)
No traffic bans applicable

Motorway (6am – 7pm): 80 km or 100km

Motorway (7pm – 6am): 120km or 130km

Motorway freight: 80km

Left hand driving in the UK
Postal code overview for the UK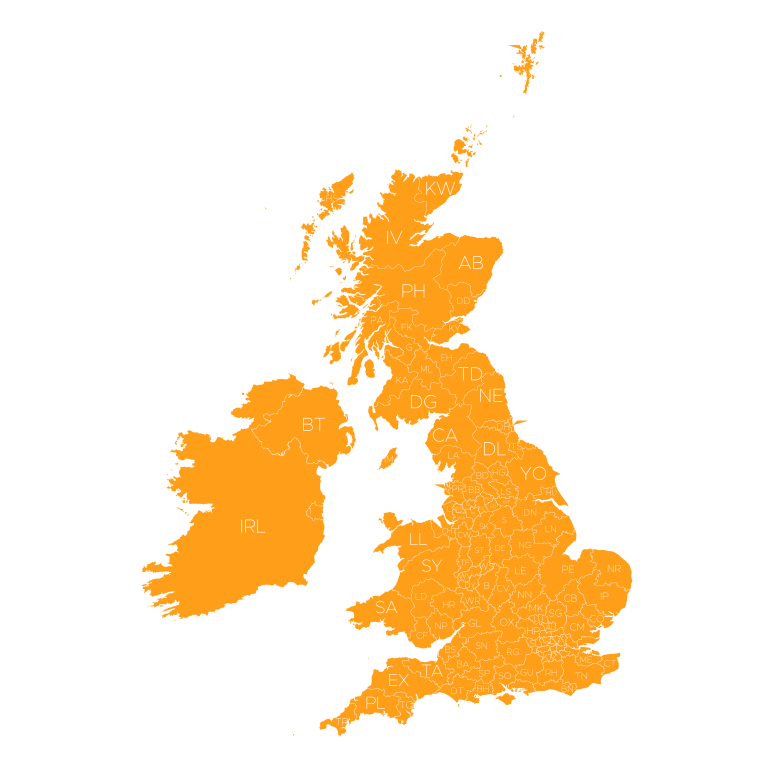 Holidays in the UK
April
2nd April: Good Friday
5th April: Easter Monday
May
3rd May: Early May Bank Holiday
31st May: Spring Bank Holiday
August
30th August: Summer Bank Holiday
December
27th December: Christmas Holiday (since it falls on a weekend this year)
28th December: Boxing Day
Rates for transport from and to the UK
How much does freight transport to the UK cost cost? Request a quote at ColliCare Logistics without obligation.