Imports and exports between Norway and Denmark are considerable. Experienced employees offer good freight solutions for general cargo and bulkCommodity cargo that is transported unpackaged in large quantities
It refers to material in either liquid or granular, particulate form, as a mass of relatively small solids, such as petroleum/crude oil, grain, coal, or gravel. goods, FTLFull Truck Load
Truck fully loaded with goods, LTL (less than truckload) distribution solutions and multimodal transport.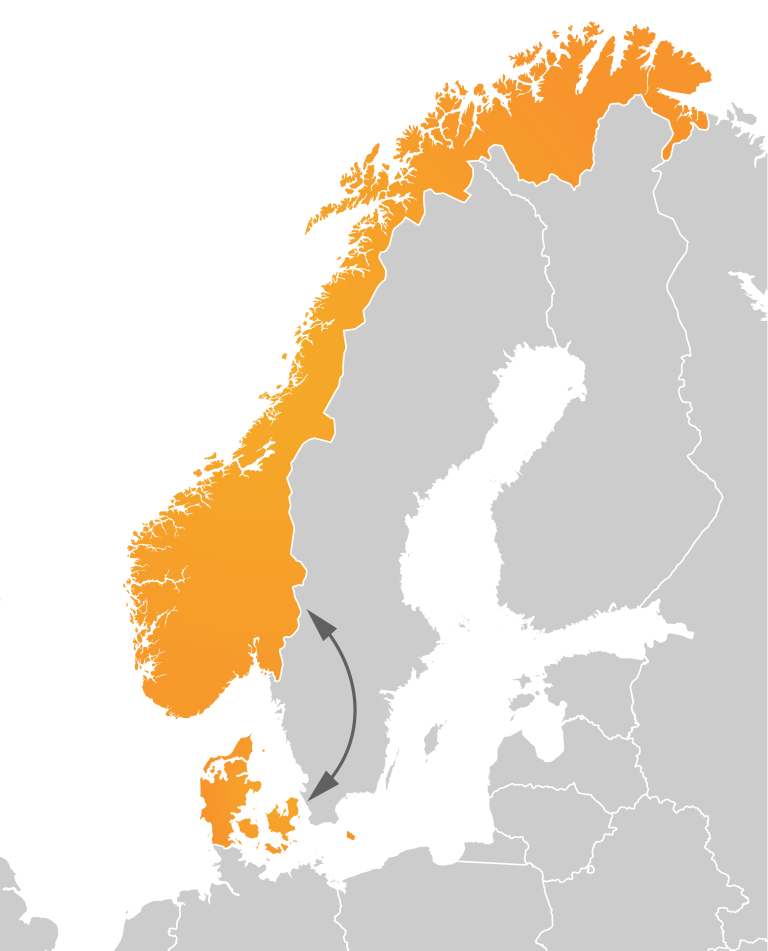 Complete logistic solutions, from manufacturer to end-user in Denmark
Our customers are importers, exporters and industry in need of logistics services, especially in Scandinavia, Europe and Asia. We are headquartered in Norway with our own offices in Sweden, Denmark, Finland, the Netherlands, Lithuania, Italy, Turkey, China and India.

Transit times to/from Denmark
From NO to DK by road, we have booking cut off at. 12:00 day 0 with then delivery in DK day 2
From DK to NO by road, we have a booking cut off at 12:00 day 0 with delivery in NO day 2-7

Air freight Denmark
Own air freight departments in both Norway and Denmark that deliver whenever you want

Groupage, 0-2500 kg, Denmark
Consignments shipped as groupage will be picked up and delivered by drivers with local knowledge.

Part loads, + 250 kg, Denmark
Direct delivery or via terminal
We transport goods like
groupage

part loads

full truck or container, FTL, FCL

less than truckloads, LTL, LCL

ADR, dangerous goods

special goods

bulk material

sand, gravel

soil, agricultural products

tiles, wood material

industrial waste/waste
Additional logistic services
labeling and packing

storage

automated storage and retrieval system

walking floor

custom clearance

logistics consultants

offshore and projects

EDI, integrations
Green, standard, express deliveries
Green
Green, reducing logistics-related carbon footprint, cost-efficient and reliable routes within Europe and Asia. Our solutions for a greener supply chain presents the potential for additional savings and have a positive impact on your brand.
Standard
Standard, ColliCare standard freight solutions such as LTL (less than truck load), FTL (full truck load) shipments to ADRDangerous Goods by Road (ADR)
Goods that can do harm to people or the environment and temperature-controlled transports.
Express
Express, time-critical delivery. Range of highly flexible express freight services with affordable costs, time-definite solutions that you and your customers can count on.
Denmark
For some bridge connections such as Øresud and Storebælt, a fee of 40-90 euros will be added.
Maximum speed for trucks and combinations in Denmark is 80 km/h. No driving ban on Sundays or public holidays
Current traffic information about Denmark is available here.
ColliCare Logistics offers:
daily transport from Europe, by road, by rail or by sea

short delivery times from 22 to 144 hours depending on the destination

centrally located distribution terminals in all Scandinavian countries

online tracking of all shipments in Sweden, also for packages

booking via EDI, web, e-mail or simply by telephone

professional customer service and quality reports
Dangerous goods, ADR - Denmark
Your dangerous goods shipment is transported professionally, safely and quickly.
When using a ferry, it is mandatory to fill in the form «MultiModal Dangerous Goods form», without this document the vehicle is not allowed to drive aboard the ferry.
ADR class E/B can not be transported during the day in the tunnel section of the Øresund connection.
Customs in Denmark
Comprehensive customs and tax regulations and time-consuming processes often make import and export demanding. We are specialised in customs management, executing good customs procedures and help you with
general customs clearance

imported goods

exported goods

custom clearance documentation

cash and daily settlements

Customer service
Opening hours 08-17, dedicated employees supporting you by phone, mail, or chat.

Driving banes in Denmark
No official driving banes

Postal code overview for Denmark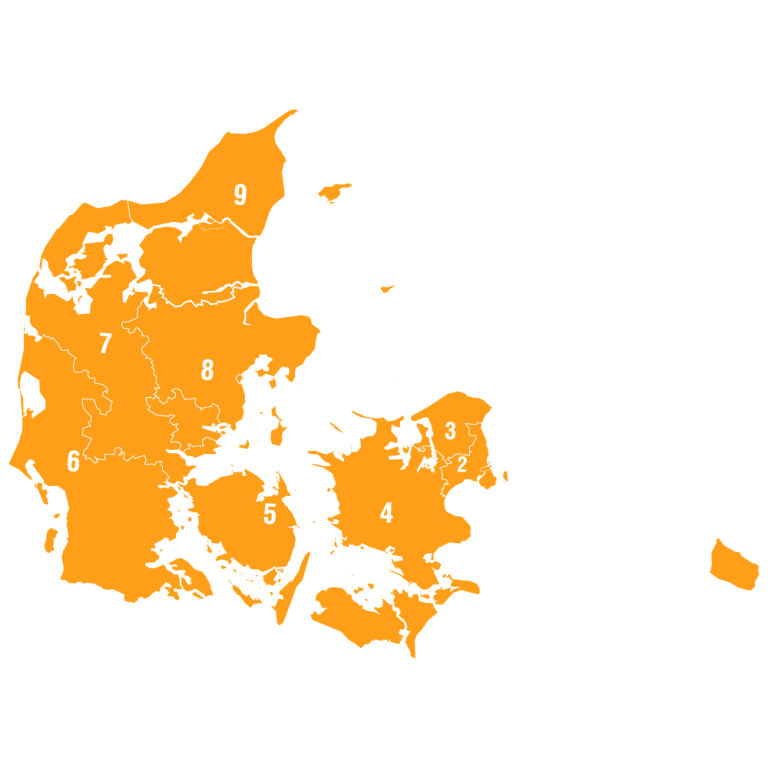 January
1st January: New Years' Day
April
Easter (date may vary)
22nd April: Kings Day
May
5th May: Liberation Day
13th May: Ascension Day
23rd May: Whitsun
24th May: White Monday
December
25th December and 26th December: Christmas
Rates for transport from and to Denmark
How much does freight transport to Denmark cost? Request a quote at ColliCare Logistics without obligation.