Logistics services in the Benelux
General cargo, consignment goods, special goods, temperature regulated goods or ADR goods - we find a solution adapted to the requirement in Benelux
general cargo, LTL, LCLLess than Container Load
Less than container load. 1 TEU equals a 20 feet container; consignments with a weight limit up to 2500 kg freight calculation per consignment

part loads; consignments weighted from 2500 kg freight calculation per consignment and upwards

full truck or container, FTLFull Truck Load
Truck fully loaded with goods, FCLFull Container Load
Full container load

ADRDangerous Goods by Road (ADR)
Goods that can do harm to people or the environment goods

special goods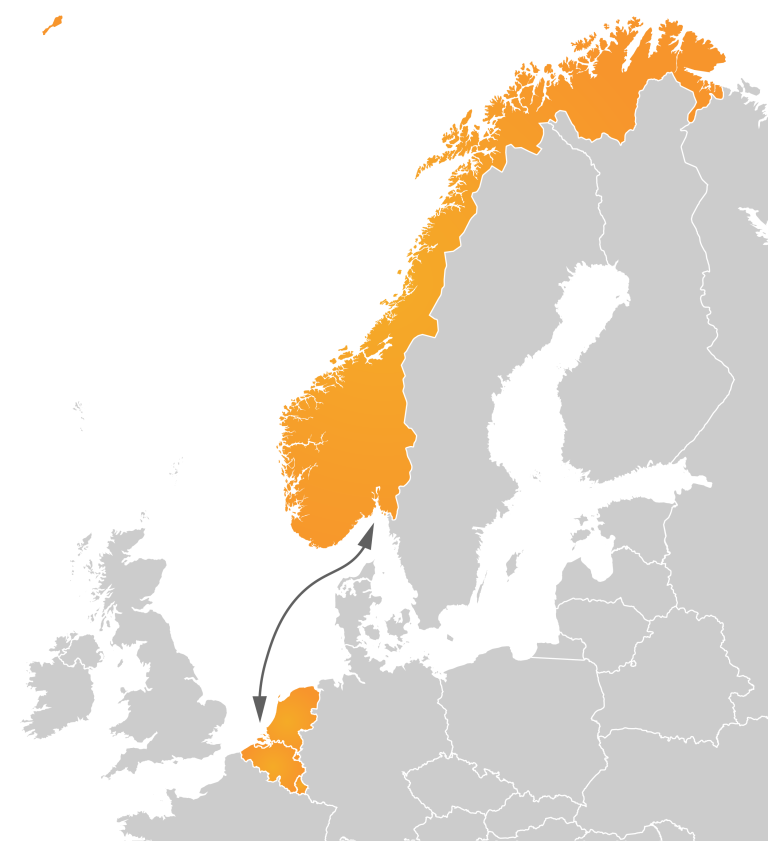 Solutions adapted to your logistics needsin the Benelux
Road freight
If it is urgent to get the goods home, we pick them up directly with one of our cars and drive straight to the recipient in Norway.
Sea freight
The most environmentally friendly mode of transport and extremely predictable from BeNeLux.
Air freight
If it is extra urgent, we arrange air freight for the shipment.
Multimodal
When there is no urgency, we can arrange environmentally friendly and affordable transport.

Transit times in Benelux
Road and sea freight
LTL/LCL/FCL: daily pick-ups in Benelux, 2 weekly departures to Norway via Moerdijk

FTL: daily departures, 2-4 days lead time depending on delivery address
Special shipment
Where extra flexibility is needed your goods are sent by direct truck. Here, the day of departure is 100% flexible and adapted to the need

Container transport
Predictable and departs from Rotterdam on Saturday morning arriving at ports in the Oslofjord on Monday morning. Container ships depart from Rotterdam every weekend. Collection of containers must be done on Thursday, no later than Friday morning in Benelux. Containers are picked up at the port and driven to the final recipient address in Norway

General cargo
Distributed through our distribution terminal at Skedsmo. Here you will find transit times to different parts of Norway (in Norwegian)

Groupage, 0-2500 kg, Benelux
Consignments shipped as groupage will be picked up and delivered by drivers with local knowledge.

Part loads, + 250 kg, Benelux
Direct delivery or via terminal

Terminals
Distribution terminals in both Norway and Denmark, with access to distribution networks in both countries
We transport different goods in Benelux
groupage

part loads

full truck or container, FTL, FCL

less than truckloads, LTL, LCL

ADR, dangerous goods

special goods

bulkCommodity cargo that is transported unpackaged in large quantities
It refers to material in either liquid or granular, particulate form, as a mass of relatively small solids, such as petroleum/crude oil, grain, coal, or gravel. material

sand, gravel

soil, agricultural products

tiles, wood material

industrial waste/waste
Additional logistics services in Benelux
labelling and packing

storage

automated storage and retrieval system

Walking floor

custom clearance

logistics consultants

offshore and projects

EDIElectronic Data Interchange
Electronic Data Interchange between computer systems, integrations
Green, standard, express deliveries
Green
Green, reducing logistics-related carbon footprint, cost-efficient and reliable routes within Europe and Asia. Our solutions for a greener supply chain presents the potential for additional savings and have a positive impact on your brand.
Standard
Standard, ColliCare standard freight solutions such as LTL (less than truck load), FTL (full truck load) shipments to ADR and temperature-controlled transports.
Express
Express, time-critical delivery. Range of highly flexible express freight services with affordable costs, time-definite solutions that you and your customers can count on.
Belgium
In Belgium, it is mandatory to have a 60km sticker visible on the back of the truck.
Brussels and Ghent
A day pass must be purchased to drive in the low-emission zone (LEZ) in Brussels, and a permit is required to drive in the centre of Ghent.
Luxembourg
In Luxembourg, a maximum speed of 75-90 km/h applies outside built-up areas.
The Eurovignette is mandatory for lorries with a maximum permissible laden weight of 12 tonnes and more using the Luxembourg motorways. Fines for traffic offenses must be paid in cash in Luxembourg.
In Luxembourg, a driving ban applies every Sunday and public holiday to transport to Germany and France with vehicles heavier than 7.5 tonnes, with a few exceptions.

Customs in Benelux
Comprehensive customs and tax regulations and time-consuming processes often make import and export demanding. We are specialised in customs management, execute good customs procedures and help you with
General customs clearance

Imported goods

Exported goods

Custom clearance documentation

Cash and daily settlements

Customer service in Benelux
Opening hours 08-17, dedicated employees supporting you by phone, mail, or chat.

Driving banes in Benelux
No official driving banes

Postal code overview for Benelux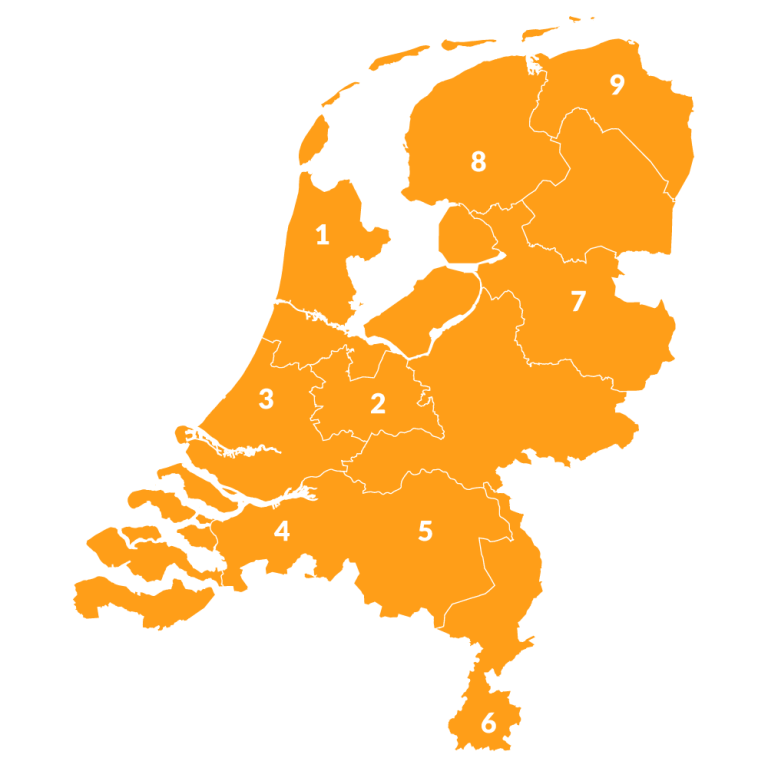 Holidays in Netherlands
January
1st of January - New Year`s Day
April
Easter - date may vary
22nd of April - Kings Day
May
5th of May - Frigjøringsdagen
13th of May - Kristihimmelfartsdag
23rd and 24th of May - Pentecost
December
25th and 26st of December - Christmas Holiday
January
1st of January - New Year`s Day
May
1st of May - Labor Day
13th of May - Ascension Day
24th of May - Pentecost
June
21st of June - National Day
August
15th of August - St. Marias day
November
1st of November - All Saints' Day
1st of November - Armistice Day
December
25th of December - Christmas Holiday
January
1st of January - New Years`s Day
May
1st of May - Labor Day
13th of May - Ascension Day
24th of May - Pentecost
June
2rd of June - Grand Duke`s birthday
August
15th of August - St.Mary`s Day
November
1st of November - All Saints Day
December
24th of Desember - Christmas Eve
25th of 26th of December - Christmas Holiday
Rates for transport to Benelux
How much does freight transport to the Benelux cost? Request a quote below quickly and without obligation.